In this post, you are going to see my best ways by which you can along with promotion, viral your business in the industry.
These are 7 best strategies which I have understood in my heart for promoting a business if the initial funding is absolute zero.
I say that by spending money anyone can viral his/her brand. But the real player is that person who gets his brand viral organically. This organic growth is much economical.
So, here are the strategies you'll learn about in this post.
#1. Feeling Vs Information
If you are trying to constantly promote your product forcefully to the customers who are not your target, then what's the benefit.
You must have seen many advertisements from various companies on your television, what do they do? Companies tell about their product through a deep feeling. They are not telling the exact information about the product they are selling, but they are letting you know how that company cares about you.
No one is interested in seeing you and your product. Mark my words.
[su_highlight background="#ffe34b"]People are not interested in Who you are, they are interested in how you make them feel. [/su_highlight]
(Source: Dr.Vivek Bindra)
They don't care how much you know, they know how much you care!!
I bet that all the viral ads till now you must have seen, have a very strong emotion. If you care for your customers and want to let them about the benefits you provide, then first you must develop your feeling skills.
Do you know about this viral advertisement by Google? Just Watch this, you will understand.
And what about this one:
These both videos pass on a very strong emotional message towards our society.
This second video by Samsung declared a very sharp jump, a J-Curve in their growth. This increased their sales like a rocket.
Are you doing this kind of thing?
These ads contain a socially responsible emotional story. If this kind of ad captures the subconscious mind of a person, then that person starts to feel good about the advertiser. He is much likely to next time buy a product from you.
Like this, people share your videos and this helps in building your brand organically and making it viral. People are going to recall your brand depending upon the fact that how you made them feel.
Some of the means through which you can look forward to publishing your story are Advertisement, Promotional Schemes, TV and Print ads, Sales Pitch.
Also Read: Top 35 Business Ideas for Beginners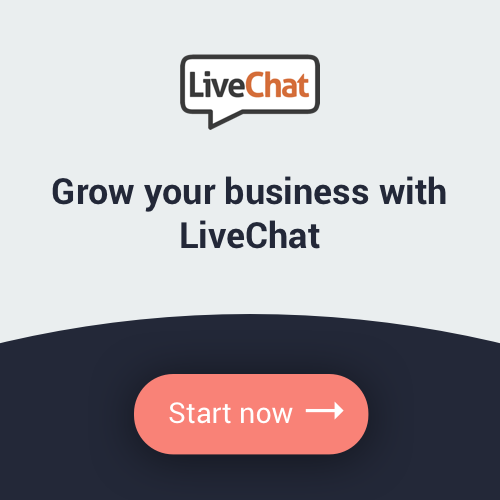 #2. Socially Responsible Emotional Story
If you want to build your brand organically, then you take our help by just entering your email in the blue bar above. We will provide you with free assistance for your startup.
You don't need to spend extra money in order to promote your business, especially in India where people have relatively sensitive emotions.
If you have understood the concept of emotions, then you should really focus on developing a feeling rather than just branding your business forcefully, even if the person is not interested.
There is no logic behind this point, well you have to make sure to make attract a large amount of audience. Build a story which is favorable to all people, don't just try to consider one area caste superior and another inferior.
#3. Attention Seeking Potential
Nowadays, people are in so hurry that they don't even stop to look forward something on the television if the starting is not seeking attention.
If the beginning of the advertisement is not attractive, it is not surprising, then people will don't even care to watch the full part.
Now it's your work to find out that through which emotion people will start watching your ad and like your product. Whether the beginning is in the angry face, good, or crying face, it all depends on the type of product you are selling.
Sometimes for grabbing attention, you can also take testimonials from the people around you that how much they liked the product and what are its benefits.
This way people will automatically be influenced to purchase the product from you.
One thing more you can do is Unexpected Extreme Delightful Surprise.
Do not spoonfeed your audience. Don't let them make feel that a particular thing is going to happen in the ad next. Keep something unexpected in between, make a twist…
…that in the end there must be a delightful surprise for the audience. Consider leaving an unexpected smile on the faces of the audience.
#4. Call for Action with a Beautiful Jingle
Do you remember that beautiful jingle by Nokia, which till now people have in their hearts?
Similarly, if you want people to remember you and your company, then you must develop a jingle. These jingles have a very confident action hidden within them.
This call for action, hidden within a jingle, makes people remember your product and your company. These jingles have a hidden command which goes in your mind and settles over there and you are not able to forget it.
If you are able to register a call for action, a hidden command within your jingle, then your brand will definitely be remembered for ages.
With this, we move further.
#5. Exxagerate the Insecurities and Fear
Do you know most of the successful brands are doing today?
They are exploring the insecurities within you. They are exploring hidden fear within you.
By properly exploring this in a mass environment, they generate a state of compulsion, a sense of urgency within the people that they should get your product first than anyone else.
These companies amplify your fear and create an urgency within people to buy their product so as to solve their needs.
You must have seen the craze of selling iPhone's in New York City. People start to form lines in front of Apple Store to buy the product at first so that they don't lack in the latest technology.
#6. Start with an Official Website
Till now, we have discussed the general ways you should consider starting a business and promote it organically.
Now, you have to also consider some technical aspects of the business. The first and the foremost way should be building your company's website.
You can direct your visitors to your website so that they are able to gather as much information as they can about your product. This way people will start to know you more and if they like the way you represent, then they will share it.
For starting a website, you have to first buy a domain in your company's name and hosting from a reputable company.
I would recommend you to purchase a shared hosting plan from Bluehost. Check the current pricing here to get 60% off.
For much information, I would recommend you to just read blogs on Backlinko, Neil Patel or just visit the YouTube channel Income School. They will help you understand better for raising your business.
#7. Cross Promotion Technique
Now, this is the key.
Are there any brands in your industry, the brands which are somewhat similar to you?
Then there is a great chance for your promotion.
Using the cross-promotion technique, you get many benefits. You will get a high exposure to the customers, it is very cost effective, you will engage more customers.
But there is a condition, you have to find a right cross-promotion partner. If a company has a huge and massive customer support and is relatively going to support you, then just ask them about cross-promotion.
You will support that company and that company will also support you. And this is what Microsoft did with Apple in the late 1990s.
Both the companies will have benefits as they will get more customers. For eg, Mc Donalds and Coca-Cola have been continuously promoting each other.
Have you ever heard of the Apple Eco-System? You have to build an ecosystem with the Cross-Promotion partner. You have to be in the phase of promoting each other's product for a long time.
While implementing this technique, you have to know the right target audience, similar to the company you are promoting.
Both the companies must have similar business ethics, that is both the companies must be working on similar business models.
Conclusion
With this, we end with the ultimate guide 7-step guide which explains to you that how can you promote your business even with very little assets.
If you get a trustworthy, legitimate, powerful partner, then believe me you will definitely see a new phase in your business.
You will see a J-Curve in your business, which was initially dying because of very less promotion.
So, if you want more articles related to this topic, then join the newsletter by just entering your E-Mail in the blue bar above.
If you have any question or any inquiry, or any other suggestion, then type that in the comments section below.